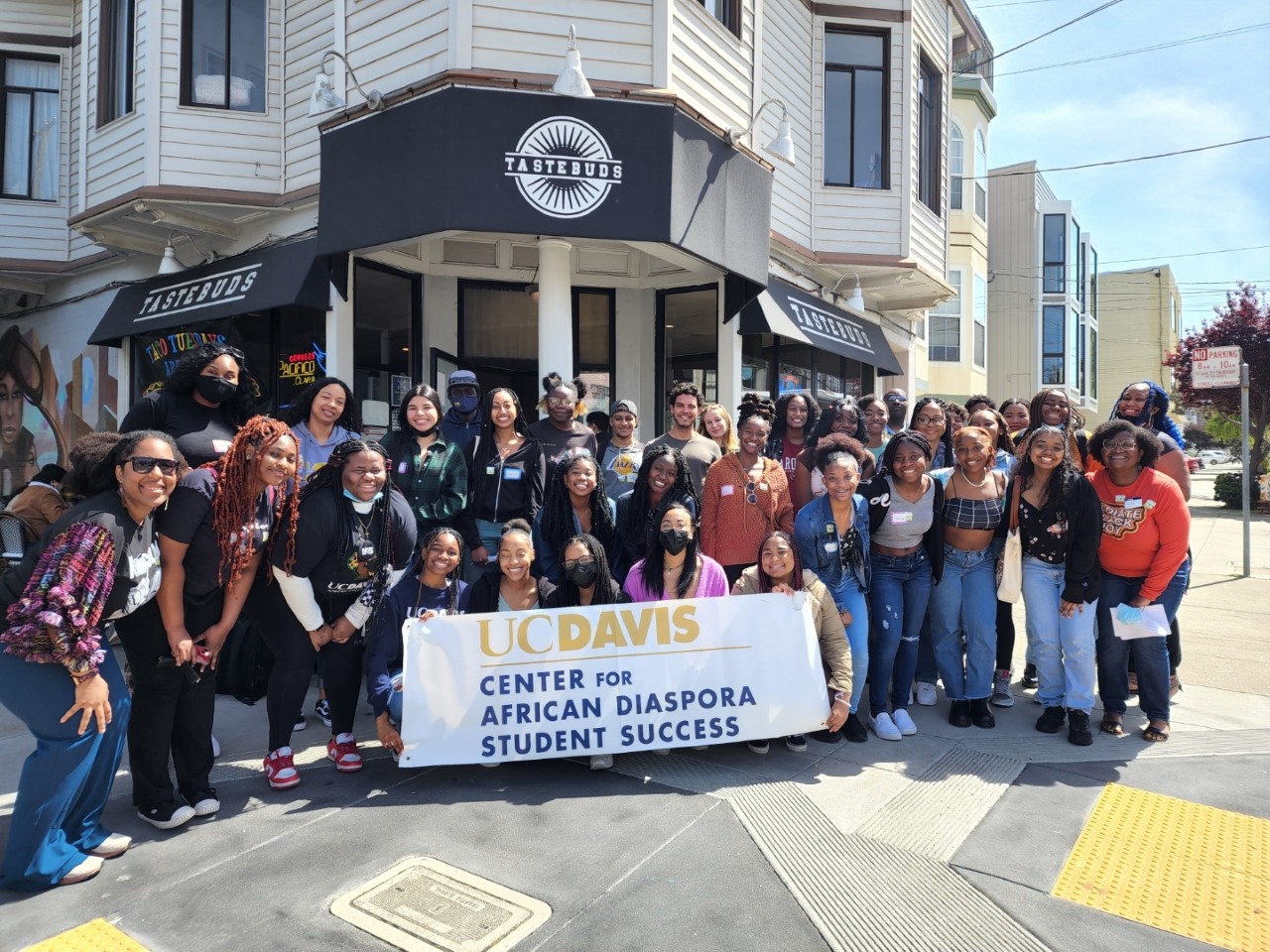 Applications
Applications for the 2023-2024 LFA cohort will be emailed to eligible students in early June 2023. Check your email in June and stay tuned!
This program continues through the entire academic year.
The Linda Frances Alexander Scholars Program (LFA) provides academic, social and cultural enrichment for students of the African Diaspora that empowers them to attain educational excellence and prepare for our competitive global society. Students enroll as new first-year or transfer student and will participate through their first year at UC Davis. A week-long residential program before classes begin, kicks off the first year with a culturally relevant introduction to university life that includes goal-setting, leadership training, academic advising and an introduction to university expectations. Linda Frances Alexander Scholars become campus and community leaders who exemplify successful Black scholarship and achievement.
The services and activities of the program include:
Individualized academic advising and support
Proactive grade monitoring during week 3 and 7 of each quarter; requiring consultation with professors and TAs in person as a part of an academic early alert system
Ongoing engagement and advising with college dean's office and major advisors to plan for academic progress
Success coaching and academic intervention planning 
Quarterly seminars & events devoted to academic achievement, cultural exploration and identity development
Check-ins with program staff
Comprehensive referrals to campus and community resources
Meaningful social events
Advising towards career exploration and post-graduate study
About Linda F. Alexander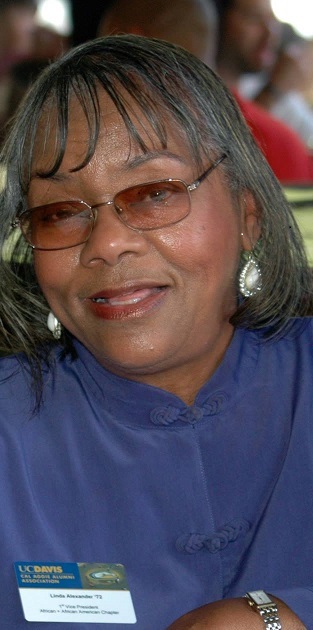 Linda Frances Alexander was a strong advocate for African and African American students at UC Davis. Linda graduated from UC Davis in 1972 with a bachelor of arts in sociology, earning a master's in education from Sacramento State. As a retention coordinator for the former Learning Skills Center, she played a major role in creating courses designed to increase the retention rates of African and African American students. In 1999, Linda assumed supervision of the African and African American Graduation Celebration. In 2004, she helped develop the African American Academic Theme Program that continues to this day in Leslie Campbell Hall. After 30-plus years of service to the UC Davis community, Linda retired in 2009. Her continuing commitment to diversity and educational excellence is a legacy that lives on in this program.