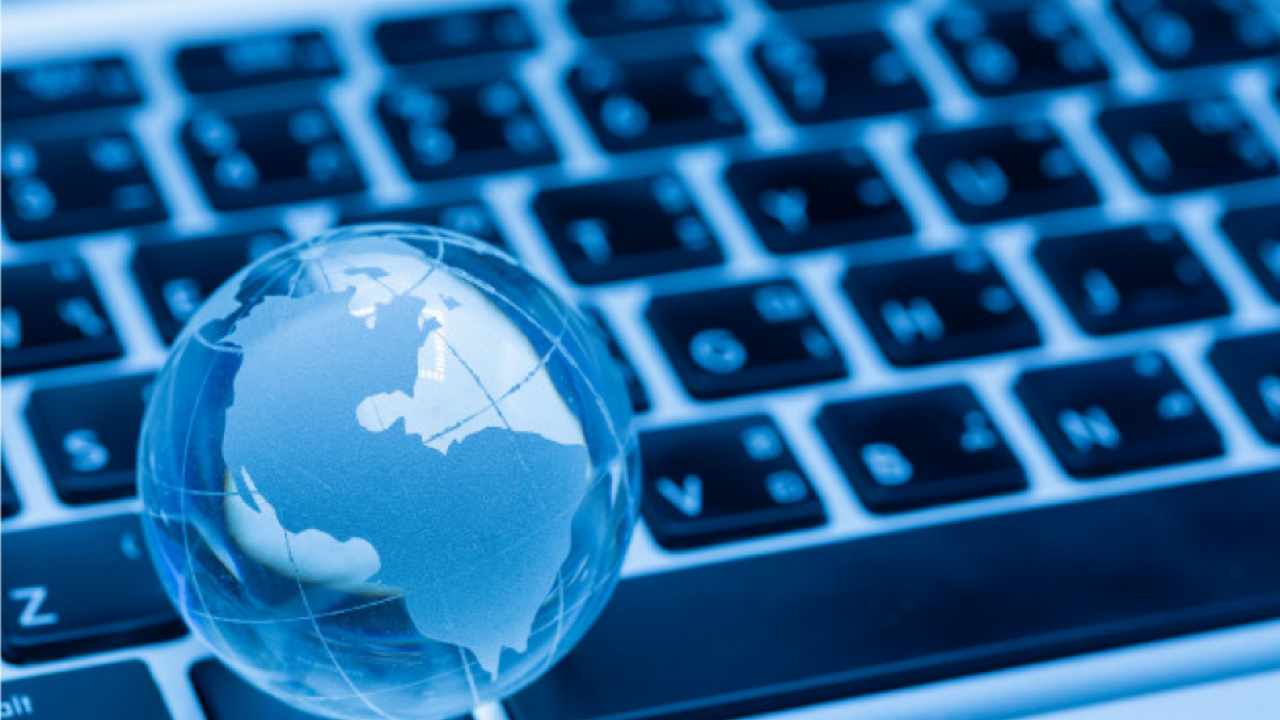 Travel Plans Shot to Heck? Let's Chat About a Global Experience
By Ken Barnes
Before you continue, I want to expose you to a term you may or may not be familiar with: global learning. Global learning is the process by which students develop key capacities that support global and intercultural awareness, engagement, and action—at home and abroad. In short, it significantly broadens your horizons in ways you may never have imagined. We'll discuss this and related terms in more detail later. Now that I've defined global learning, let's chat about enhancing your educational experience beyond the campus.
Traveling abroad and spending time in other cultures can be extremely valuable. It's a life-altering experience that weaves its way into everything you do – no matter where you are or end up. There's no holistic way to describe how your perspective changes once you expand your horizons beyond borders to places that are unfamiliar to you. Below are reasons to consider traveling, studying, interning and conducting research abroad or in different parts of the U.S. I know what you're thinking: this is the COVID-19 era where traveling has been restricted from many popular countries. True; so like many other aspects of university life, we need to rethink our approach and consider how you can still obtain global experience.
First, let's discuss the benefits of traveling and exploring other countries so you'll remain excited when it happens. Traveling:
Enhances your knowledge and ability to learn in different environments and ways. You'll experience new ways to think, live, learn, and perceive.

Develops and increases adaptive skills and the ability to adjust to new situations.

Allows you to discover new cultures and increases cultural awareness by experiencing different countries and people first-hand.

Allows you to experience and apply classroom knowledge first-hand – often to real-world scenarios you've read about or seen in the news.

Changes perspectives, which can benefit you when meeting new people and seeking jobs.

Can get you out of your comfort zone and help you develop skills, experience activities you wouldn't normally experience, and learn beyond your current realm.

Allows you to learn and be immersed in other languages, which is by far the best way to develop linguistic skills.

Allows you to meet new people and develop new friendships.

Increases independence and confidence in your abilities.
"Well, that's great…but like you said, because of COVID-19, I can't travel much – especially to most of the popular sites I've thought or heard about. Why tell me this if I can't travel?" It won't always be this way. Planting seeds now and planning ahead is important. I also want to cement the fact that these experiences are for everyone, and some people reading this article – or people you recently met and know – may not have considered them. When I was in your shoes, I thought these types of experiences and ventures were for people named "Biff" and "Muffy," not me. I was wrong. Because of that, I missed out on some really valuable opportunities. Finally, it gives you the opportunity to take a closer look at and possibly participate in global learning, obtaining these valuable global experiences from wherever you are – even your hometown. How? It's possible through a mix of coursework, remote experiential learning (internships, research, community-engaged service learning, etc.), remote participation in on- and off-campus programs and clubs that explore various cultures or take on global challenges, and life experiences navigating across cultures and collaborating with different people to promote global prosperity and well-being. Let's take a look at three components (pathways) of global learning.
Global academics: Global learning can take place anywhere in the world: within our courses and through on-campus programs, in local and regional communities, and throughout the United States. Davis offers courses in ethnic studies, linguistics, anthropology, history, international relations, and more; all which can contribute to global learning. For example, did you know we had classes in world viticulture (VEN 111) and evaluating the wines of the world (VEN 111L), or that you could study globalization, gender, and culture (WMS 182) in Gender, Sexuality, and Women's Studies? There are so many more possibilities.
Global Experiences: global learning experiences can occur on-campus by attending events with a global focus, doing undergraduate research on global topics, taking workshops on global/intercultural leadership or doing archival research around the world…and more. Experiences can also occur off-campus, nearby, or in your own hometown with internships. For example, students can intern in international trade with the NorCal World Trade Center, Centers for International Trade Development, and U.S. Commercial Service; work with refugee resettlement, human trafficking, and immigration legal services at Opening Doors in Sacramento; or intern in the California Senate Office of International Relations – an organization that connects and interacts with numerous countries in numerous ventures and aspects.
Global Living and Leading: Joining globally-themed student communities and clubs, living with culturally-diverse peers or in globally-focused communities, or even life experiences like immigration/migration, speaking multiple languages, and helping family members navigate cultural boundaries are examples of global living and leading. Taking those experiences further and applying them to community service projects or real-world scenarios shows mastery or practical applicability of those skills.
"Okay, you've mentioned quite a bit, and it's really interesting, but…where does all this lead?" There are great career benefits to globalizing your education. Let's take a look at some of the many aspects potential employers might look for and appreciate.
Global/Intercultural Fluency: Global/intercultural fluency is one of the NACE competencies for career readiness. Career readiness is the attainment and requisite skills and abilities that broadly prepare college graduates for transition into the workforce. Expanding your horizons in this unique way increases cultural knowledge. Spending time in another culture can increase understanding and help you learn how your own culture shapes who you are, how you interact with others, and how you are perceived. This can be valuable not just to multinational corporations, but also domestic companies and organizations with diverse employees, clientele, and global reach. It's not unreasonable to assume that in today's interconnected world and global markets, you will obtain a job that involves international travel or reach – just like your interactions at this world renown, tier-one ("Research I") university. Those who develop awareness of global systems and engage in global and intercultural fluency are more likely to showcase their cultural competence during the job search process, and stand out to recruiters and hiring committees.
Critical Thinking/Problem Solving: This is another career competency, and is defined as the ability to exercise sound reasoning to analyze issues, make decisions, and overcome problems. As the pandemic has so aptly shown, complex problems can quickly arise, affect many people, and cause/create more or related problems and issues. Individuals who participate in the global learning process are more likely to obtain, interpret, and use knowledge, facts, and data, and demonstrate originality and inventiveness in solving problems. Employers appreciate and seek those individuals.
Language Immersion: As mentioned before, traveling allows people to be immersed in different languages. In many countries, citizens speak two (and sometimes three) languages, so those with limited linguistic skills are disadvantaged. During the recruitment process, being multilingual allows individuals to stand out, and those participating in global learning tend to add a level of fluency that isn't often obtained from linguistics classes. Learning the basics at Davis while planning ahead to when travel restrictions are lifted will allow you to develop this competitive edge while in college and take advantage before you start your job search.
Teamwork/Collaboration: This is another NACE career competency. It's defined as the ability to build collaborative relationships with colleagues and customers representing diverse cultures, races, ages, genders, religions, lifestyles, and viewpoints. It also incorporates individuals who work within team structures and know how to negotiate and manage conflict. The global learning process not only offers opportunities to develop this competency, it allows you to discuss it in more impactful ways.
Networking: Traveling allows you to expand your networks in ways you may not have considered. Think about how many contacts you've developed since starting college. Many were obtained simply because of your presence at the university or related events. The same holds true for those who travel. You'll not only expand your network by the people you connect with, you'll also engage in networking activities that you wouldn't normally have access to (social, cultural, and business events in other countries). Of course, with travel restrictions, this is difficult; however, necessity inspires invention. Many unique opportunities to network globally have developed because of COVID-19. Check with the Internship & Career Center or the Global Learning Hub for new methods and avenues that have developed since the pandemic started.
Exploration: Traveling allows you to explore the world and learn about new countries and cities. It's hard to imagine yourself working and living in another country if you have never traveled. Exploring different regions of the world gives you knowledge not just about the places you visit, but about the world in general, which broadens your realm of possibilities when considering jobs. Programs like those through Study Abroad allow you to study, intern, do research and get involved with communities abroad, in the United States and in our region, and can maximize your potential. For now, learn about those programs and take advantage of other ways to learn about different countries and cities. Then, when you're ready, take that next step and pick up your boarding pass to the future.
Other career competencies the global learning process may impact are oral/written communication and leadership. Read more about NACE career competencies in the resources section below.
Hopefully the information presented in this article has broadened your mindset about how you can gain a global perspective and develop a competitive edge during your undergraduate years. Chat with an advisor at the Internship and Career Center or Global Learning Hub if you would like more information. Also, take a look at the following resources.
Resources:
Tags